Cement brick building built in 1938/9 for Mr R. Burlinson who setup the town's first chemist shop.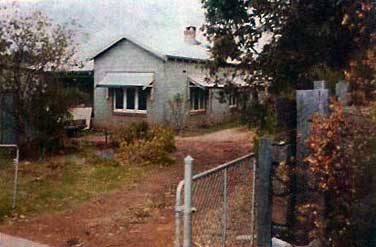 It was sold in 1949 to another chemist Tim Burking who operated here for a few years until 1952 and built a new chemist shop across the road.
In 1952 J.R. and Ron Duncan opened up a drapery shop until 1970 when it was sold to J. van der Sluis, the local baker who converted it into a bakery shop. Then Alex Bilchuris also a baker continued there until 1982 when it became a craft shop known as Kookaburra Crafts. In 1986 the Wilkie family purchased the site and built the present Margaret River Town Square shopping complex with site no 30.
---
References
Reference map of Margaret River with site numbers
Margaret River Town 1894-1984 by Mavis Wise
Margaret River Stories by Guy Jennings, ISBN 9780646575346
A History of the Catholic Community of Margaret River District by Merilyn Hutton
Margaret River & District Historical Society photo collection
John Alferink from my recollections of the town after being in the area for over 68 years, John Alferink 2021