Lot 284 taken up by Thomas and Elizabeth Higgins in 1896 was a livery stable and half way house between Karridale and Busselton and known as Bridgefield. The town was known at that time as Upper Margaret and the first post office was established in 1910 and ran by Thomas and Elizabeth's daughters Mary and Agnes.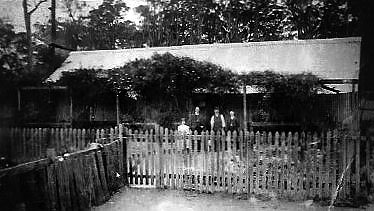 Old Bridgefield was demolished in 1938/9. In 1949 the northern part of the property was purchased by a C.H. Nuttall, then in 1956/7 Arthur Rodgers bought the same area and subdivided 8 lots and Higgins Street was made. The rest of this land which was alongside the river was returned to the then Roads Board and made into public open space as lot 132.
That was converted into the Old Settlement complex in 1985 with various lessees in Malcolm Payne, Chris Wadley and Michael Billingham.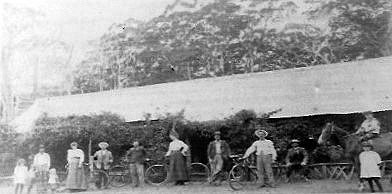 That leasehold ceased in 2011 when the Shire gave the Margaret River and District Historical Society a 10 lease over the school, group house and adjoining yards. The rest, including a managers residence, pottery shop and blacksmith building, was leased for the same time to Dave Willcox and Mike Gadd which now has resulted into the conversion of the pottery shop to the Hairy Marron Cafe. Lot 1 of the Rodgers subdivision was owned in 1955/6 by Mrs Glad Burnett, who's daughter Thelma and husband Geoff Adamson later set up the present Adamson's Riverside Accommodation units which is now owned by Sam Caruso.
---
References
Reference map of Margaret River with site numbers
Margaret River Town 1894-1984 by Mavis Wise
Margaret River Stories by Guy Jennings, ISBN 9780646575346
A History of the Catholic Community of Margaret River District by Merilyn Hutton
Margaret River & District Historical Society photo collection
John Alferink from my recollections of the town after being in the area for over 68 years, John Alferink 2021