This was originally a vacant lot and used for parking horse and carts for people attending dances and other activities at the hall next door. It also served as a parking lot for people going to Galvin's Dining Room on the other side.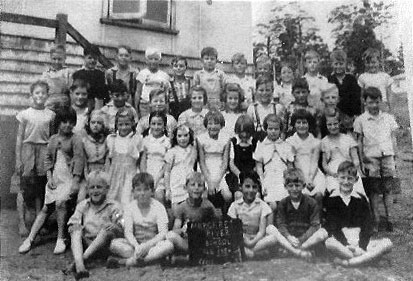 The original owner was the Bank of New South Wales in 1929 until 1944 when the Margaret River branch of the RSL (Returned Services League) bought this lot and amalgamated it with a lot behind. With the larger area, the RSL had plans for a brick Memorial Hall but decided to build a wooden structure which served the district for over 20 years for the growing number of organisations in Send offs, birthday parties, Christmas parties, fund raising ventures and a school classroom from 1953 to 1960.
In 1963 it was purchased by A.J. and V.O. Brusaschi who also owned the neighbouring land. In 1965 a Caveat was added to protect the RSL hall and over the years other small halls were built in the town leaving this hall being little used. However in the 1980's the wife of one owner in Lori Roberts set up an art gallery/museum in the building which eventually collapsed in a storm in 1985. This land has became the Shell Roadhouse and now Shell Coles Express.
---
References
Reference map of Margaret River with site numbers
Margaret River Town 1894-1984 by Mavis Wise
Margaret River Stories by Guy Jennings, ISBN 9780646575346
A History of the Catholic Community of Margaret River District by Merilyn Hutton
Margaret River & District Historical Society photo collection
John Alferink from my recollections of the town after being in the area for over 68 years, John Alferink 2021