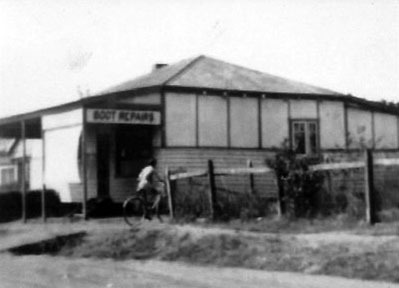 This building was a residence built for F. Spinks in 1930 and it was leased to C. Oldman who operated a bootmakers business.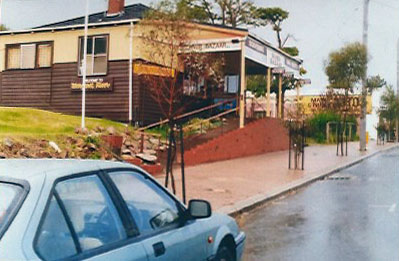 Mr Robinson operated a shoe shop until 1948 when Arthur Errey began the town's first estate agency. Then Mr Errey moved further up the street to a better location and formed a partnership with Mr Allan Hillier to commence the estate agency of Hillier & Errey.
In 1968 the building was operated by a William Oswald as an antique and auction business. Then John Herring conducted a veterinary clinic in 1973 and Mr Chatfield used it as a residential until 1975 when Mr and Mrs Copes also used it as their home. Then Yvonne Ross conducted a travel agency known as Off Beat Travel Agency. In 1983 Carolyn Holben opened up a shoe shop until 1986, then Don and Joyce Bennett continued the shoes plus added some video hire and called their business River Bazaar. That building has since been removed and a larger/more modern complex including Subway and Soundwaves Margaret River.
---
References
Reference map of Margaret River with site numbers
Margaret River Town 1894-1984 by Mavis Wise
Margaret River Stories by Guy Jennings, ISBN 9780646575346
A History of the Catholic Community of Margaret River District by Merilyn Hutton
Margaret River & District Historical Society photo collection
John Alferink from my recollections of the town after being in the area for over 68 years, John Alferink 2021