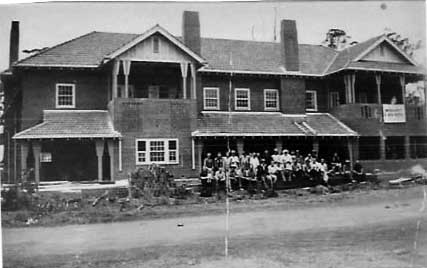 Margaret River Hotel was built my C. Arnott for Bernard McKeown in 1936 as the towns first official hotel and liquor outlet. It was English style in design with 16 rooms, dining room, guest's lounge, upstairs writing room, saloon and main bar.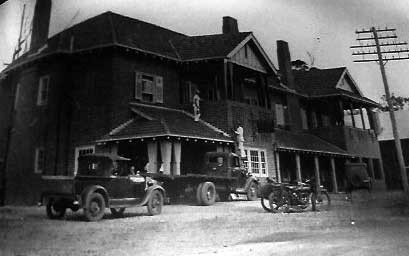 There was hot and cold water and electric power supplied by own 12hp Crossely generator. Mr McKeown was assisted by his daughter Bernice (later McLeod), sons Ron, Kim and stepson Bruce Boulter.
In 1970 the front bar and lounge were extended plus 6 motel units were added at the rear of hotel.In 1972 the family sold to Auto Investments who added another 6 motel units behind. In 1986 the whole complex was refurbished to it's former glory by a new company called Western Resorts under management of Mark and Kate Hohnen. That has seen several owners since including Peta Woolems till 2005, then Settlers Holdings. Preston House and partners owned the site till 2021, when the Heytesbury Group purchased the property and are planning major refurbishments.
---
References
Reference map of Margaret River with site numbers
Margaret River Town 1894-1984 by Mavis Wise
Margaret River Stories by Guy Jennings, ISBN 9780646575346
A History of the Catholic Community of Margaret River District by Merilyn Hutton
Margaret River & District Historical Society photo collection
John Alferink from my recollections of the town after being in the area for over 68 years, John Alferink 2021