First owned by Miss G. Reynolds in 1934 and bought by local picture show operator Mr Alan Jones who erected an advertising board on the property to advertise upcoming movie shows for the town. In 1970 the land was purchased by Castle Developments who built a two room building housing Leeuwin Reality and the Town and Country Building Society.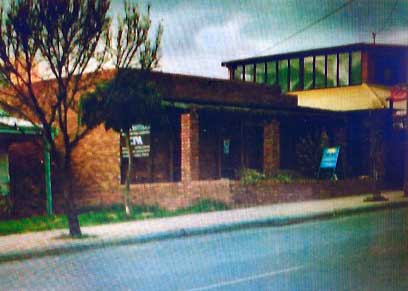 The building was demolished and in 1983 a new two story arcade known as Leeuwin Reality Arcade was built, housing an estate agency, dressmaker "Pots and Patches", plumbing suppliers Tom and Beryl Harley and accountant Ralph Cooper.
Since that time the building had some renovations. Local Chinese restaurant owner Mr Nam Bo operated a restaurant for over 26 years before leasing it to an Indian Restaurant. It's now a Chinese restaurant again The Golden Dragon. The shop in front was used as a hemp clothing store operated by John Thompson as Margaret River Hemp Co. The top floor was used by the local Augusta Margaret River Mail newspaper for some time. Another shop in the premises is John Miller jewelry design.
---
References
Reference map of Margaret River with site numbers
Margaret River Town 1894-1984 by Mavis Wise
Margaret River Stories by Guy Jennings, ISBN 9780646575346
A History of the Catholic Community of Margaret River District by Merilyn Hutton
Margaret River & District Historical Society photo collection
John Alferink from my recollections of the town after being in the area for over 68 years, John Alferink 2021