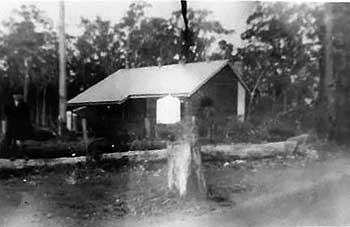 This was the Margaret River Primary School and headmaster's residence.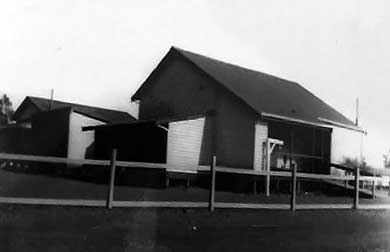 The School opened in 1927 and was a two roomed building constructed from combined building materials from the closed Group 63 (Rapid Landing school) and the first Margaret River School known as Trinders School.
In 1930 the headmaster's residence was constructed next door. In 1948 the Group 57, East Witchcliffe School building was moved to the site and this served as a classroom for the Infants (grade 1) class. In 1959 a more modern primary school commenced east of these buildings and it is where the present primary school is located now. The old school buildings were removed in 1960's and the headmasters's residence was transported to an other part of the town on Mann St by local plumber Tom Wenman.
---
References
Reference map of Margaret River with site numbers
Margaret River Town 1894-1984 by Mavis Wise
Margaret River Stories by Guy Jennings, ISBN 9780646575346
A History of the Catholic Community of Margaret River District by Merilyn Hutton
Margaret River & District Historical Society photo collection
John Alferink from my recollections of the town after being in the area for over 68 years, John Alferink 2021