This building was built as a boarding house in 1927 for W. and K. McLean. Later it was converted into a green grocer, general store and tobacco shop. Subsequent lessees and owners of the site over the years after the McLeans were C. Smith, G. Fearn, C. Green, Basil Duce, A. Coir, Les Winton, Mrs Millar & son, G. Richmond, F. Pickering, L. Simcock, Ray Griffiths and Arthur West.
Mr Basil Duce a vigneron from Boyanup owned the site from 1938 to 1950 and applied for a licence for a wine saloon.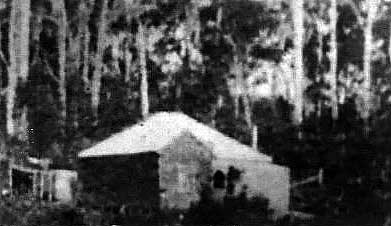 He organised a petition for his proposal which collected some 602 signatures (2/3 of the local population at that time). However his application was unsuccessful because the newly completed Margaret River Hotel objected strongly stating it had sufficient wines on site.
In the 1950's Arthur and Gwen West built a modern brick shop and continued the grocery and home delivery service to the town and farms. It became known as Arthur Wests Foodland Store up to 1984. The building was purchased and demolished by Settlers Holdings in 1992 and Terry O"Connor and partner Kim Loxton set up the Down Town Shopping Centre. This included a Settlers Bottle Shop, hairdresser, photo shop and bakery. The supermarket became known as River Fresh Supa Value then later Dewsons and finally IGA / Margaret River Central.
---
References
Reference map of Margaret River with site numbers
Margaret River Town 1894-1984 by Mavis Wise
Margaret River Stories by Guy Jennings, ISBN 9780646575346
A History of the Catholic Community of Margaret River District by Merilyn Hutton
Margaret River & District Historical Society photo collection
John Alferink from my recollections of the town after being in the area for over 68 years, John Alferink 2021